An Evening with Lea Morris and Lisa Doscher

EarlyBird has expired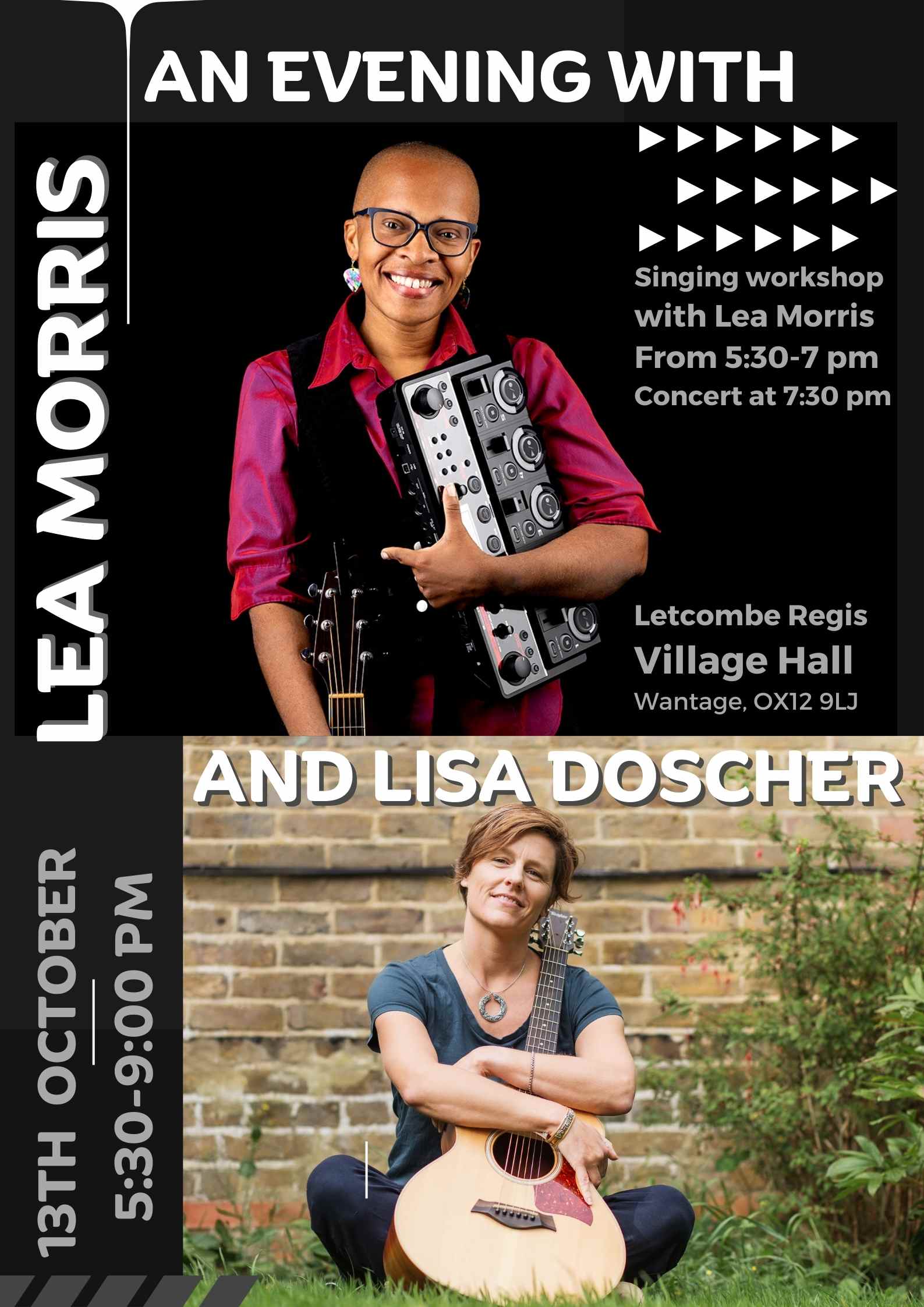 An exciting opportunity to join Lea Morris as part of her 'Be the Light' UK tour, to sing with her and hear her perform. Lea is a Natural Voice composer, recently part of the BLM Song Commissioning Project. Born in the USA to musical parents and steeped in the Baptist singing tradition, Lea currently lives and performs in Germany. Come to the mini-workshop to learn her multi-layered harmony songs taught in her accessible and engaging style. Following the workshop will be a concert with Lea as singer-songwriter, alongside Lisa Doscher. Both will share original compositions, sing on each other's songs and invite the audience to join in on a few.
Event Location:
Letcombe Regis Village Hall, Bassett Road, Letcombe Regis, Wantage, Oxfordshire, OX12 9LJ, UK
2982
Sorry, this event is expired and no longer available.