Fall Into Harmony with Cambridge Harmony and String Onion
Sorry FULL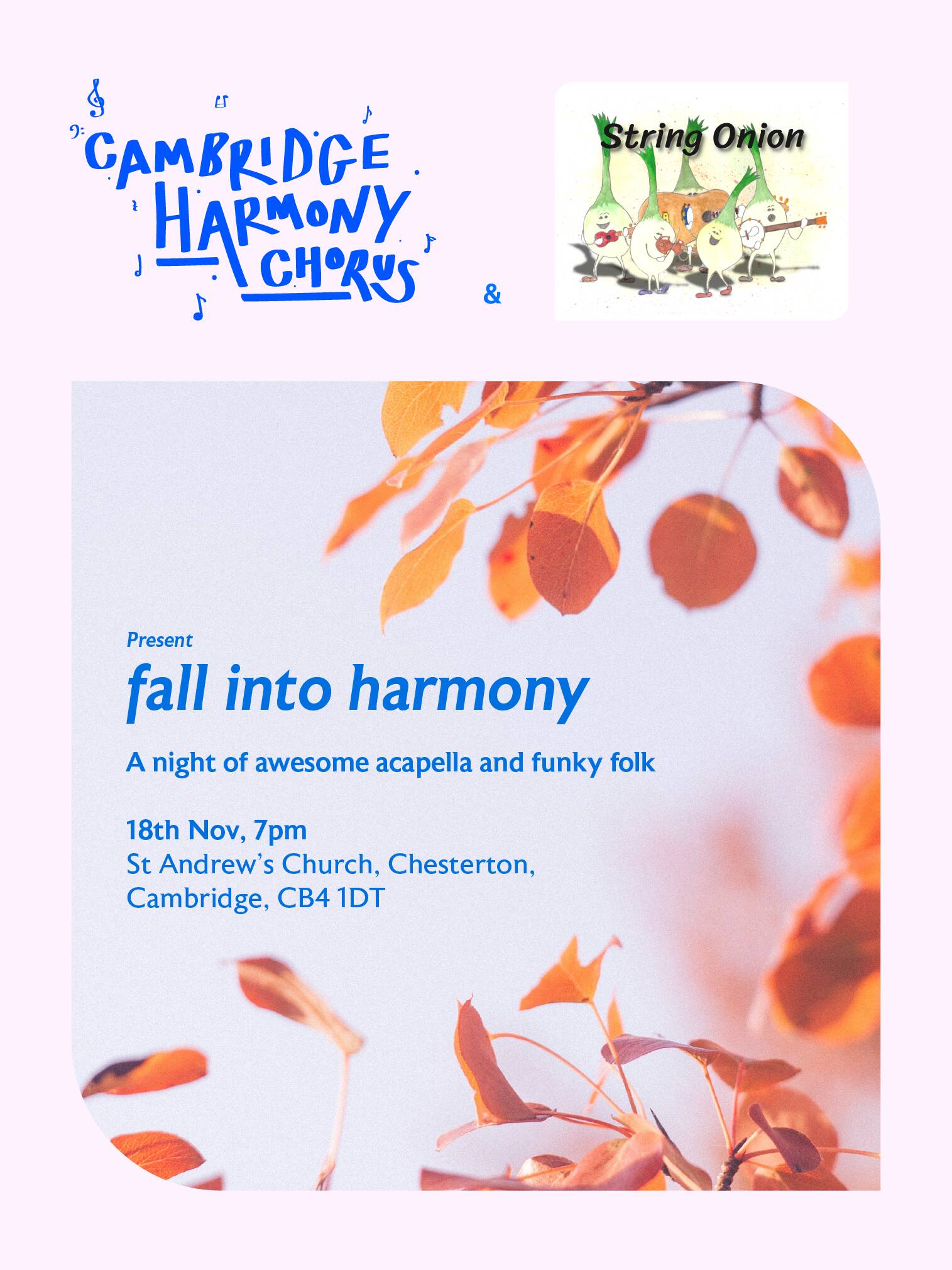 Come and join us for a charity music night in support of Arthur Rank Hospice!
Fall Into Harmony will feature Cambridge Harmony, a women's a cappella barbershop chorus, and local folk string band String Onion. Expect singing and music from a mix of genres including pop, folk, country and traditional barbershop.
All tickets include a glass of wine or soft drink at the interval, and all profits made at the event will go to local charity Arthur Rank Hospice.
Please walk, cycle, or travel by public transport where you can, but St Andrew's Church in Chesterton has on-street parking in the surrounding area. The venue is wheelchair-accessible and children are welcome to attend.