| | |
| --- | --- |
| Street Choirs Festival – Kendal 2023 | |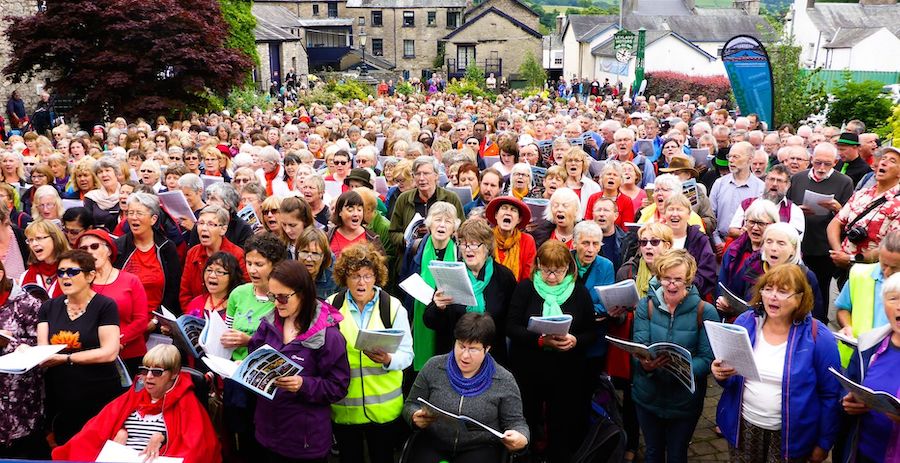 Welcome to Street Choirs Festival 2023  – June 30-July 2 – hosted this year by Lakeland Voices community choir in Kendal. 
We look forward to singing with you at the end of June and beginning of July in the Kendal Leisure Centre along with all the other visiting choirs, and in other places around Kendal for the massed sing, busking venues and workshops. 
See below for buying your tickets – which you will need to exchange at the festival registration desk in the Kendal Leisure Centre for a festival writstband which will allow you access to all the festival events. 
We wish you a very warm welcome to Kendal.
David Burbidge and the Lakeland Voices Kendal Street Choirs festival team. 
Event Location:
Kendal Leisure Centre, Burton Rd,, Kendal, Cumbria, LA9 7HX, UK
45
Sorry, this event is expired and no longer available.
Event FAQs
Where can I park?
There is a large car park alongside the Kendal Leisure Centre which allows 3 hours of free parking. You will need to display a parking disc on which you can show the time of your arrival, which is available from the Leisure Centre Reception desk. After 6pm all parking is free.
Is there food available at the Leisure Centre?
There is a stall at the entrance to the Leisure Centre where a meal can be bought and eaten on the picnic tables. There is also a Fish and Chip van opposite the Centre on Friday night, a nearby Chinese takeway called Ruby's at 68 Natland Road, and snacks and drinks available in the centre. Details of places to eat are also in the Festival Brochure which all the singers will receive when they register at the Leisure Centre.